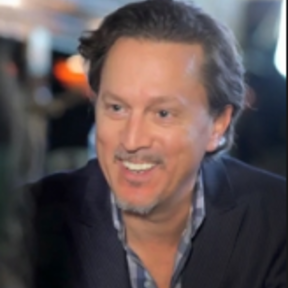 Co Founder of Dwellability
Dwellability is an online home sharing community for people with disabilities by people with disabilities connecting people who are underserved by the existing home sharing companies.
Dwellability is a passion project for Elizabeth Kenney and Jeff Hinz (partners in business and marriage), as Kenney has an invisible disability that affects her ability to travel and stay in hotels. Kenney is the creative soul behind Dwellability given her textile design career and recent graduate degree in social work from NYU. Hinz is the operations expert with 30 year's experience in advertising and startups.
Working with NYU Entrepreneurial Institute to develop the Dwellability MVP, they discovered:
• People with disabilities struggle with conventional travel housing accommodations and are looking for an alternative that better meets their needs.
• People with disabilities would join if their hosts/guests shared their disability.
• Home sharing between people with disabilities would be appealing because users could give and receive financial and social benefit from someone who understands and accepts their disability.
• 26MM disability travelers in US
• They book 80MM annual room nights
• $7.9B spent annually on hotels
Dwellability launched in Aug 2019 and is gaining members daily and is currently looking for industry advisors and seed financing.
1 followed person